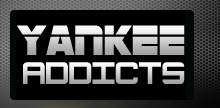 March 16, 2012 · Peter Alfano · Jump to comments
Article Source: Bleacher Report - New York Yankees
We've read the accounts and chronology of how Andy Pettitte reconsidered retirement and signed a one-year minor league contract with an invitation to spring training with the New York Yankees.
General manager Brian Cashman is said to have wanted Pettitte to return since the end of the 2010 season, but that Pettitte felt it was time to retire.
A number of athletes in all sports suffer from withdrawal when they retire; some even return. Most of the time they realize they should have never come back.
Pettitte said he got the itch to play again after working out and spending time early in spring training as an instructor for the Yankees. But at age 39 and with a lot of rust to shake off, it makes you wonder why Cashman was so receptive to another Pettitte encore.
Remember, as much as we identify Pettitte with the Yankees, he left the Bronx after the 2003 season to sign with his hometown Houston Astros.
Three years later he returned to the Yankees, who welcomed him back with open arms.
Cashman could have said, "We love you, Andy, but we have to move on and give some of our younger guys a chance."
Instead, he embraced the idea of having an experienced and trusted pitcher in the rotation.
It's true that there is no risk involved here. Pettitte will probably need an extended spring training and begin the season in Scranton at the Triple A level. But if he shows he still has anything left, the Yankees won't waste time fitting him into the starting rotation.
Pettitte will only wear pinstripes again if he is a starter.
So what does that tell you?
We recently speculated that all the newfound optimism about the Yankees rotation had taken a turn for the negative. CC Sabathia is not a concern, but everyone else penciled in as a starter is.
Michael Pineda, the Yankees' hard-throwing 23-year-old right-hander and best hitting prospect, who was acquired from the Mariners for Jesus Montero, came to camp overweight and has lost some zip on his fastball.
It's too early to panic, of course, but Pineda has opened eyes in all the wrong ways.
Freddie Garcia injured his throwing hand when hit by a ground ball, and although it doesn't look serious the Yankees have him only as No. 5 in the rotation.
Phil Hughes has pitched better this spring than he did in a disappointing 2010 season, but the Yankees really don't know what to expect from him. And they don't seem to have decided whether he is a starter or reliever.
Ivan Nova had a breakthrough year in 2011 reminiscent of Hughes' 2010 outing. That's all the Yankees need to know about setting expectations too high for Nova.
Hiroki Kuroda is an inning-eater who gave the Dodgers four solid seasons. But he is 37 and pitching in the American League, which has the designated hitter and a couple of new bashers named Albert Pujols and Prince Fielder.
What's more, Yankee Stadium is not as kind to pitchers as Dodger Stadium.
All of this might have had Cashman nostalgic for A.J. Burnett.
Instead, he is hoping that Pettitte still has enough to give the Yankees 10-12 victories and 20-25 starts. He is a trusted arm who might be known as Old Reliable if former Yankee Tommy Henrich didn't have that nickname back in the 1940s.
Now we want to know whether Jorge Posada will return as Pettitte's personal catcher.
Read more New York Yankees news on BleacherReport.com