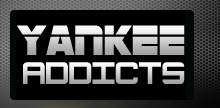 January 29, 2013 · Colin Kennedy · Jump to comments
Article Source: Bleacher Report - New York Yankees
Rich tradition and unprecedented success helps make the list of "Former Yankees Players We Want to Return as Coaches" plentiful.
But like all other compilations, not everyone can make the cut.
Not all players were as loved as Bernie Williams.
Not every career stretches quite as long as Jorge Posada's.
And so, not every former Yankee great will be fortunate enough to return to the Bronx as a coach.
Names like Billy Martin and Yogi Berra highlight a long list of former players to manage the Yankees.
Joe Girardi certainly will not be the last.
Maybe one day we will see The Captain, No. 2, Derek Jeter step into that role.
But here is a list of former Yankees that we might want coaching now—