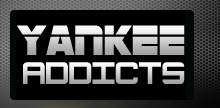 November 19, 2010 · Leslie Monteiro · Jump to comments
Article Source: Bleacher Report - New York Yankees
The Angels' Bartolo Colon won the AL Cy Young Award in 2005. His 21 wins impressed the writers. It didn't matter to them that the Twins' Johan Santana was the best pitcher that year.
Sabermetric bloggers mocked the writers for that selection, and this started the war between mainstream media and bloggers.
On this day, the stat freaks won out. They campaigned all year for Felix Hernandez to win the Cy Young Award, and yesterday, they got what they wanted. The Mariners ace won the AL Cy Young outright, with the Rays' David Price the runner-up and the Yankees' CC Sabathia third.
The voters made the wrong choice in 2005, but they did the right thing this time around. This was a no-brainer. Hernandez was the best pitcher in baseball this year. Watching him pitch this year, he stood out the most compared to Price and Sabathia.
Hernandez led the league in ERA and innings pitched, and he was second in strikeouts. Plus, he pitched well against the best teams this year, going 7-4 against the elites. He was 3-0 against the Yankees, holding them to one run in 26 innings with 31 strikeouts.
That's all he had to do to impress this writer. The other stats that fantasy geeks want to talk about mean nothing.
Just because Hernandez did not get that many wins, no one should think any less of him. It's not his fault that his team stunk or his team did not give him many runs. If anything, it's a compliment to Hernandez that he won 13 games despite anemic support.
Fortunately, that did not matter. It's about time. The number of wins is fine, but if a pitcher is decent at best by winning 17 or more, it doesn't mean that pitcher is Cy Young-worthy. There are other stats that matter in winning the award, and Hernandez beat Sabathia in other categories that matter.
Sorry, folks. Sabathia was not deserving of that award. He was mediocre at best this year, when you think about it. He showed that in the postseason.
Last year, anyone can make a case for Sabathia being a Cy Young winner. He was a dominant pitcher. He went deep in games in the regular season, and that helped him handle the load in the postseason. His ERA and his ability to handle the pressure in New York made him worthy of it.
It didn't happen this year. Yes, he won games, but he went through a drought at one point when it came to wins. He was hit hard, and he never could establish any dominance out there. Teams were not afraid to face him anymore. He struggled to protect leads.
His inconsistency came back to haunt him in the postseason this year. It wasn't an accident voters voted him third. If anything, he should have been awarded fourth place, with Boston's Jon Lester ahead of him.
Sabathia received consideration because he pitched for the Yankees. He pitched in a market where he got all the attention. People knew about him from watching him on highlights every fifth day.
It was interesting that several New York writers campaigned on his behalf this summer, even though he was not the ace the team had paid him to be.
The consensus felt that Sabathia would win the Cy Young because of the market he was in. It would have been easy to write Sabathia in because of his number of wins. Fortunately, the writers understood this time.
It showed they paid attention to what Hernandez did. They did their research on all the pitchers. They looked at Hernandez's strengths rather than his losses.
This is how voting should be done—not based how popular a pitcher is or how many wins he gets. It was refreshing to see the voters get this right. If only Santana would have gotten that break in 2005.
This is a victory for small-market teams. Normally, their players get screwed because of a lack of attention from the national media. If a team is bad, what a player does is irrelevant.
It's good to know small-market teams matter in this situation. Maybe now this will make players realize playing for a small-market team is not a bad thing. It's also nice to realize ESPN is not in charge of voting, and that their influence with the writers means nothing.
Don't think Hernandez knew that. He was emotional when he heard the news. This award clearly meant a lot to him. If players discount that, they are lying. Most players play the game for accolades and winning.
He had to be sweating, worrying if he was going to be screwed. After all, not many people were talking about him on ESPN's Baseball Tonight or the MLB Network. The discussion was either Price or Sabathia. Hernandez received only token mentions.
Fortunately for him, justice prevailed. The only people who are complaining are Yankees fans, which is hilarious, yet sad.
Yankees fans shouldn't be crying here. After all, they get all the breaks, as it is. This is a moment that should be about Hernandez's development, not about how Sabathia got screwed.
This has nothing to do with anti-Yankees bias. Voters don't vote for agenda purposes, despite what Michael Kay thinks.
Fortunately, it won't be a debate in the New York papers today. There's no need to, either. This reader would rather read a preview of the Giants-Eagles game or the ineptness of the Knicks.
Look at the bright side, Yankees fans. Felix will be pitching in the Bronx one day and, maybe, we'll hear complaints about Hernandez being screwed for being a Yankee.
Read more New York Yankees news on BleacherReport.com