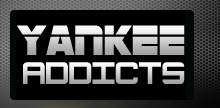 December 16, 2011 · Doug Rush · Jump to comments
Article Source: Bleacher Report - New York Yankees
For at least two years, we've all talked about how great it would be for the Yankees to get Felix Hernandez.
He makes a ton of sense for the Yankees and they have the necessary prospects needed in a deal to land the Seattle Mariners ace.
And up until now, we know that Seattle GM Jack Zduriencik has told teams, especially the Yankees, that King Felix is not on the block and off-limits.
For a while, I've accepted the fact that the Yankees may never make a deal for Felix. At best, if they really want Hernandez, they would have to wait until the end of the 2014 season where he is a free agent.
Are the Yankees willing to wait as long for one of the best pitchers in the game?
One former general manager and current ESPN writer sure doesn't think so.
In former Reds and Nationals GM Jim Bowden's blog, "The GM's Office," he did five trade proposals that should happen in baseball.
In that blog, his trade proposal would send King Felix to the Yankees in exchange for Jesus Montero, Dellin Betances and Ivan Nova.
Bowden said that Zduriencik has been very persistent about not wanting to trade Hernandez, but he feels that if the Mariners want to compete anytime soon, they should really consider the deal for their future to compete.
It would be a lot for the Yankees to trade away, including both Montero, who is on the rise with his bat, and Nova, who could easily be the No. 2 starter in the Yankees rotation, plus Betances, who is the Yankees top right-handed pitching prospect.
But they aren't including left-handed pitching prospect Manny Banuelos in Bowden's proposal, which is something I agree with. Banuelos should not be traded for anyone in a deal. If you're going to trade a prospect pitcher, Betances is the one you deal.
If the Mariners really ever thought about entertaining the idea of dealing King Felix, it would get Seattle off the hook of the remaining three years and $58 million they owe Hernandez until 2014.
Money the Mariners could essentially use if the rumors are true that they are in the hunt for Prince Fielder this winter.
Fielder and his agent Scott Boras are looking for a mega-deal similar to the one Albert Pujols got with the Los Angeles Angels: 10 years, $254 million.
Are teams going to offer 10 years for Fielder? Who knows. But I think Zduriencik is serious about trying to bring in Fielder to Seattle. And I think Fielder would consider the move to the American League given that when he gets older, he will need to become a full-time DH.
On the flip side of it, putting Felix with CC Sabathia atop the Yankees rotation would make for one of the best 1-2 punches in all of baseball.
The only question becomes; will it actually happen?
And until I see something different, I still believe it's very unlikely right now because of Zduriencik's stubbornness to deal away his ace.
Of course, if they land Fielder in free agency and need to clear some payroll to afford the slugger, Felix then becomes an attractive option to trade.
We all know Yankees GM Brian Cashman isn't trading Montero, Nova, Banuelos or Betances in a deal unless he knows it's worth it.
Last summer, it wasn't worth it for Ubaldo Jimenez. This winter, it definitely has not been worth it for Gio Gonzalez or John Danks.
But for Felix Hernandez, it would be worth to make the proposal Bowden suggested in his blog on ESPN.
The Yankees and Mariners came close to making a deal two summers ago that nearly netted them Cliff Lee, but the trade fell through.
Trading for King Felix would be even bigger.
But the one question still remains. Will it ever happen?
And because we keep asking that question, this will be the one trade idea that will simply never go away until the trade eventually goes down, or Hernandez leaves as a free agent.
Stay tuned, Yankees Universe.
Read more New York Yankees news on BleacherReport.com