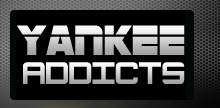 March 30, 2010 · Aaron Torres · Jump to comments
Article Source: Bleacher Report - New York Yankees
I know I mentioned it yesterday, but it's really worth repeating: We're less than a week away from Opening Day of the Major League Baseball season. Wow!
But with first pitch just days away, there is still a lot of preparation to be done, and I'm not talking about your favorite team deciding on their fifth starter. Nope, I'm talking about you making the final tweaks to your fantasy team.
On Monday, in Part I of the mega-preview , I provided fantasy baseball tips on how to approach the early rounds of your draft, and make sure that you get the best possible player with each one of your first few picks.
Well I'm back again today, to provide you with additional information, on how to project sleepers, and avoid the busts that'll ruin your team. Remember, you don't win fantasy baseball championships by taking Albert Pujols or Hanley Ramirez in the first round. You win them by finding the best values in the latest rounds.
So sit back, relax and enjoy. And stick with this article until the end, when I reveal my 10 sleepers you need to know.
(Remember, this is just PART of Aaron's Fantasy Baseball Preview for 2010. To read this article in its entirety, please click here , or visit him at www.aarontorres-sports.com . And click here to read Part I as well)
1. Stay Away From Rookies
No, no, no.
Don't do it.
You're better than that.
Seriously stop!
STOP!
Don't draft Jason Heyward, Stephen Strasburg, or Aroldis Chapman.
Please, for the love of God don't do it!
Because for all the talk about these three potential superstars, the key word there is still potential. And while Heyward, Strasburg and Chapman may be great in two or three years down the road, they won't be this year. They'll still be drafted that way though.
Now don't get me wrong, I'm high on all three.
How could I not be? Bobby Cox just called Heyward the best young outfield prospect he's seen, since…Hank Aaron. Damn.
But here's the thing that everyone forgets.
While Hank Aaron may have evolved into one of the greatest home run hitters in the history of the game, it didn't happen overnight.
As a matter of fact, Aaron hit just 13 of his career 755 home runs as a 20-year-old rookie in 1954. While Heyward may eclipse that 13, I don't think he'll hit 45 either. Which is key, the ability to differentiate what could happen from what will happen.
Remember, it was right around this time last year, that Baltimore catcher Matt Wieters was being touted as "Mauer with Power."
Pretty lofty expectations for a guy who was 22 at the start of the season, and he ended up getting drafted based on that expectation. Well, "Mauer with Power," ended up spending the first two months of his season in the minor leagues, and finished with just nine home runs.
He was hardly the value people projected him to be when they drafted him. Again if you drafted him, it was based on what could happen, rather than what would happen. Don't make that same mistake again this year.
So unless you're in a keeper league, let someone else deal with Heyward. Let someone else draft Strasburg. Let another manager through growing pains with Chapman. They'll be great, just not yet. And you'll be ready to pounce when they are.
2. Build A Deep Pitching Staff: While the early rounds should be reserved for getting power bats (and maybe one stud starter), it's the middle rounds where you want to build depth in your pitching staff. The way I look at pitching is the way actual Major League teams do: You can never have too much.
Unlike hitters, pitchers are hardly a proven commodity, or even consistently great. They come and go, the way 20-year-old females come and go from John Mayer's house.
Over the course of the season, pitchers miss starts, lose command, get demoted to the minors and go down with shoulder, elbow and back injuries. Remember, it was just two years ago that Erik Bedard was a top 40 selection. Now he's hardly a top 400 selection, and the rest of his career is in jeopardy.
Which is why the middle rounds are when you need to hoard arms. Look high, look low, in Arizona, Milwaukee and Seattle. Get righties and lefties, starters and relievers. Hell, you might lose your best pitcher tomorrow and need to be prepared. You can never have too much pitching.
(Click here to read Part I of Aaron's tips, including his philosophy on early round draft strategy)
3. There's No Such Thing As A "Hometown" Discount: This is a rule that I guarantee you will find only here, exclusively at AaronTorres-Sports. Let me explain.
In my 14 team head to head league (cough…previous champion…cough), almost every guy I play against grew up in New York.
They're as big a group of Mets and Yankees fans as you'll find anywhere. All they need is a little hair gel and their own tanning beds, and they'd be just about set to star in next season of Jersey Shore. I wish I was kidding.
But Jersey Shore joking aside, it is in this league, that I have never once had a Met or Yankee on my fantasy roster.
Why?
Because everybody in my league goes crazy over them.
Seriously you should hear our war room on draft day: "David Wright's gonna hit 40 home runs! Phil Hughes is gonna get 24 wins! Brett Gardner is gonna win the triple crown!" Umm, no he's not. Thank you very much.
But really it's not their fault. We all get irrational with our teams. We can't help ourselves.
Whether we intend to or not, we get attached to a guy after watching him play 162 times over the course of six months.
We know his strengths and weaknesses. We know what his body language looks like when he'd rather be at the strip club than the on-deck circle. We know when he had a tough night with his wife, or girlfriend, or in some cases both. Which is why I stay away from the "hometown," guys. Nobody can get a fair gauge on them.
And you should do the same. If you live in Los Angeles stay away from Dodgers and Angels. If you live in Chicago don't draft a Cub or White Sock. When it's a player on our team, one of our guys, we just can't be rational.
Which is why it's best to just stay away.
(To find out who Aaron's biggest fantasy sleepers are as well as several other tips, please click here or visit him at www.aarontorres-sports.com . Also click here for Part I , where he reveals early round draft strategy.
Finally, for his thoughts on all things sports, be sure to add him on Twitter @Aaron_Torres )
Read more New York Yankees news on BleacherReport.com