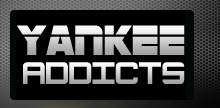 April 28, 2009 · Don Quixote · Jump to comments
Article Source: Bleacher Report - New York Yankees
The New York Yankees announced Tuesday that they are lowering the prices of many of their premium seats and giving out free tickets to fans in certain premium sections. Fans who have already purchased packages for the affected seats will be able to obtain a refund for the remaining games.
The drastic price cuts—as much as 50 percent for a number of $2,500 front-row seats in the Legends Suite section—were made in response to a significant number of empty seats in five of the team's first six home games at the new Yankee Stadium.
The empty seats were an embarrassment for the Yankees and were an illustration that the ticket prices, which were set before the recession, were too high for the current economic climate.
According to an estimate by The Associated Press, of the 146 front-row seats in the Legends Suite, just 64 were filled for last Tuesday's game and just 37 were filled the following night. Furthermore, less expensive Legends Suite tickets were being resold for less than half their original price.
Even Yankees co-owner Hal Steinbrenner admitted before the season that some seats "might be overpriced" after the team was unable to sell all its premium seating. At a time when many teams lowered prices to attract fans during the recession, the Yankees charged an average of $510 for premium seating and raised ticket prices on non-premium seating 76 percent from last year.
The New York Mets, who have also had empty premium seats at their new ballpark, may follow the Yankees in lowering prices. Last week MLB commissioner Bud Selig commented that the Yankees and Mets were "going to discuss it, and whatever adjustments they want to make, they should make."
Article originally published at findingDulcinea.