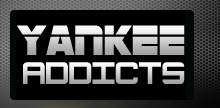 October 26, 2010 · Tony Lee · Jump to comments
Article Source: Bleacher Report - New York Yankees
It's only fitting that in what is dubbed "The Year of the Pitcher" there is no clear winner for the American League Cy Young Award.
The 2010, baseball writers can vote using the traditional barometer of wins, losses and strikeouts; using sabermetrics, or "baseball math"; or by judging by what their eyes can see.
New York Yankees' C.C. Sabathia is the only 20-game winner at 21-7, but had the benefit of 7.31 runs support average (RSA) per game. Some argue that Sabathia's wins are, well, lucky, despite his 3.18 earned run average (ERA) and 197 strikeouts.
The next closest in wins is Tampa Bay Rays' David Price at 19-6. He had a lower ERA at 2.72, American League's highest winning percentage, a slightly lower RSA at 7.03, and a comparable strikeout total of 188 – all despite throwing 234 pitches less than Sabathia.
Most would argue that Sabathia's statistics are still better than Price's, but no one will argue against Seattle Mariners' Felix Hernandez's mind-blowing numbers.
Hernandez led the Major Leagues with a 2.27 ERA, and led the American League with 232 strikeouts and 249.2 innings pitched. Besides two starts where he gave up seven runs, Hernandez never allowed more than four runs in his 34 starts.
Sabermetric analysis clearly shows that he was statistically the most dominant American League pitcher, but his record is only 12-11, one game over .500, and almost 50 percent less than Sabathia's win totals.
But sabermetrics also shows that Hernandez had a 3.75 RSA in the Major Leagues, over three runs less than Sabathia's cushy run support.
Here lies the conundrum: Do you vote on a pitcher's dominance, or on wins and losses?
Though it seems like all the math goes against Sabathia, there is one stat that helps his cause.
Park factor (PF) is a measurement that compares the rate of stats at home vs. the rate of stats on the road. A rate higher than 1.000 favors the hitter, while a rate below that favors the pitchers.
According to ESPN.com, Sabathia pitched at Yankees Stadium, which had Major League's second-highest PF ratio at 1.177. Hernandez pitched at Safeco Field with a 0.813 ratio, and Price pitched at Tropicana Field's 0.800 – The Major Leagues' two lowest ratios.
Here in lies another conundrum: which stat is more relevant?
The numbers, ironically, equally support Sabathia and Hernandez as the best pitchers. Sabathia pitched in a harder environment, while Hernandez was, for lack of a better term, unhittable. Price's body of work is nothing to scuff at, either.
If Hernandez wins the award, then writers are setting a precedent that the award given to the best pitcher in a league will be judged on dominance rather than wins.
If Sabathia wins, then writers are saying that at the end of the day, only wins and losses matter, even if the pitcher has a high RSA.
If Price wins, then an overall body of work and a team's performance in a given year is more important than statistics.
No matter what, the 2010 voters will set a precedent on how the Cy Young will be voted on in the future.
And no matter who the winner is, it will be one of the most controversial choices in the history of baseball.
Read more New York Yankees news on BleacherReport.com