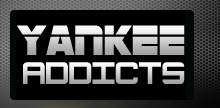 June 4, 2009 · Uncle Popov · Jump to comments
Article Source: Bleacher Report - New York Yankees
First, I have to give big ups to "Heartbeat of the Bronx." His article on Chien-Ming Wang inspired this article.
Wang is scheduled to make his first start today since returning from the disabled list. He starts against a Texas Rangers team that just lost Josh Hamilton for at least two weeks, but is sitting atop the American League West and still boasts a potent lineup.
The reason this is big news is not only because I am a fan of Wang. In his earlier starts at the beginning of the season, Wang drove his ERA to numbers approaching the price for a barrel of crude oil!
After a trip to the DL and a few rehab starts, Wang returned to the Yankees and was put in the bullpen.
During that time, he was impressive as a reliever, allowing two earned runs over eight innings of work in three games (2.25 ERA). He struck out seven, walked only two, and gave up nine hits.
But while Wang has had success in his limited work out of the bullpen, will the success carry over to starting?
Some hold the theory that it is easier to come out of the 'pen that it is to start. Well, let's look at the numbers.
In Wang's three 2009 starts against Baltimore, Tampa Bay, and Cleveland, he gave up 23 runs on 23 hits, walked six, and struck out only two—all in six innings of work.
But there are two points of interest to be taken from those three starts.
First off, he only gave up two home runs—a two-run shot to Nick Markakis and a three-run homer to Shin-Soo Choo. That seems to indicate that he was not making huge mistakes with his pitches as he did not turn the games into a home run derby. But he did give up a large number of hits.
That leads me to the second point: Wang is not a power pitcher in terms of strikeouts. He is a ground ball pitcher. This can be seen in the fact that in 2007 he was tied with Fausto Carmona of the Cleveland Indians for inducing the most double plays in the majors (32).
Obviously last season he injured his ankle and missed most of the season. But through 95 innings in 2008, he had induced 12 double plays. That is one double play every 7.92 innings. The leader last season, Mark Buehrle, induced 34 double plays in 213.2 innings of work (one every 6.4 innings).
Still, if you extrapolate the numbers, Wang could have approached the top spot in the majors last season as well. The point is that Wang needs that sinker to work in order to induce the ground ball.
Among the 13 non-strikeout outs that he recorded in his three 2009 starts, seven were fly balls and six were ground balls (the remaining three outs come from base stealers being caught or runners being thrown out while attempting to advance). Obviously, he is missing with the sinker, as a majority of these outs are fly ball outs.
For comparison, let's take a random set of three games from 2008—May 2 game versus Seattle (win), May 7 game versus Cleveland (loss), and May 13 game at Tampa Bay (no decision).
During that three-game span, Wang had 48 non-strikeout outs. Of those 48, 31 were ground ball outs (64 percent).
To give the ground ball breakdown, he had eight in the win (five fly balls), seven in the loss (nine fly balls); and 16 in the no decision (three fly balls)!
So, with all this in mind, Wang's biggest problem in those three starts was failing to make the sinker, well, sink!
Has he turned things around? Well, in those bullpen appearances against the Phillies, Rangers, and Indians, Wang had 16 non-strikeout outs. Of that number, he induced 10 ground balls, including one double play.
That comes out to 62.5 percent, close to the random sample set's ground ball percentage!
Thus, based on that small sample set, it does appear that Wang is back to his old ways…and I mean that in a good way. However, as stated above, being a starter is a different beast.
Based on what he did today, despite giving up five runs, he seemed to be keeping the ball down. The one real mistake, the home run to Nelson Cruz, was a sinker that stayed up.
Against the Rangers, he threw 69 total pitches, 47 for strikes (68.12 percent). He mainly stayed with his four-seam fastball (39 times), with only 16 sinkers. The rest of his pitches were as follows: slider (nine times), changeup (three times), and curve ball (twice).
He had five strikeouts (three from the fastball, two from the slider), induced eight ground ball outs (six from the fastball, two from his changeup), and one fly ball out (from the fastball).
The concern would be the sinker. Of those 16 pitches, he only threw six for strikes (37.5 percent). Obviously, you try to get someone to chase that pitch, but based on his pitch pattern, once he started missing early with the sinker, he started to rely more on the fastball.
As one commenter (Heartbeat of the Bronx) noted, after a stellar start, he seemed to lose some of the intensity his second time through the lineup.
Overall, I would say he is on the right path. He needs to gain more trust in his sinker but was definitely keeping the ball down. That is a good sign not only for the Taiwanese pitcher, but for the Yankees as a team.