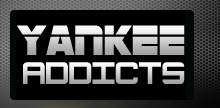 October 13, 2011 · Matt Trueblood · Jump to comments
Article Source: Bleacher Report - New York Yankees
CC Sabathia is not ready to say so yet, but the New York Yankees ace will most likely opt out of his contract at season's end. Sabathia signed for seven years prior to 2009, but stands to gain at least $10 million by forgoing the final four years of that contract and hitting the open market in November.
The Boston Red Sox will be one interested party, if only in order to bid up Sabathia's services for the rival Yankees.
Beyond those two, though, it's a tricky market for Sabathia. Any team would love to have him, but few can afford a nine-figure commitment and those who can might be reticent to spend so much on a pitcher with a very bad body. Nonetheless, the offers will come.
Here are 10 teams who will at least get involved in the Sabathia sweepstakes.