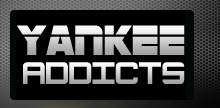 November 1, 2011 · Tom Loughrey · Jump to comments
Article Source: Bleacher Report - New York Yankees
The New York Yankees have re-signed general manager/senior vice president Brian Cashman to a three-year deal, as the Yanks will continue serving under the same GM they've had since 1998.
Major League Baseball was one of many to announce the move on Twitter.
Under Cashman, the Yankees have won four World Series titles and have consistently been a playoff contender.
According to Jon Heyman of Sports Illustrated, the deal was a sure thing a few days ago (via Twitter):
"in news everyone already basically knows, yankees and cashman have deal. waiting for WS to end to announce."
With the St. Louis Cardinals capturing the World Series crown, the Yankees have since announced the re-signing of star pitcher C.C. Sabathia and now Cashman. New York was eliminated from the MLB playoffs in the Divisional round by the Detroit Tigers in five games this season.
Jim Leyland, manager of the Tigers, had this to say after beating the Bronx Bombers.
"The Yankees are so good that I would be lying if I said it didn't give me a little extra satisfaction to be able to do it here in the fifth game. This will be a game I'll remember for the rest of my life."
Inconsistent hitting plagued the Yankees in the playoffs, but there's no doubt they have the talent to turn it around. From a management perspective, the Yankees have made the moves necessary to win games.
Cashman always puts players on the team that are talented enough to win, so the Yankees will be highly-regarded contender again in 2012.
Read more New York Yankees news on BleacherReport.com