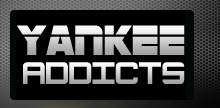 October 12, 2011 · Robert Knapel · Jump to comments
Article Source: Bleacher Report - New York Yankees
Theo Epstein has moved from the Boston Red Sox to the Chicago Cubs. Is it possible that New York Yankees GM Brian Cashman could go to Boston to replace Epstein?
When asked about the Red Sox opening, Cashman simply stated, "I have a job." While that is true, Cashman's contract with the New York Yankees expires on October 31 and at that point, he could be out of a job.
Cashman and the Yankees have yet to speak about a new deal. There is certainly a possibility for the Red Sox to swoop in and steal Cashman once his deal expires.
The Yankees have supposedly been grooming Damon Oppenheimer to take over the GM position from Cashman. Will Carroll from SI.com believes that Oppenheimer is one of the best potential GM options out there.
If the Yankees feel comfortable enough with Oppenheimer then they could choose to let Cashman walk this winter. The Boston Red Sox would be all over the opportunity to have the Yankees' GM. This move would be widely celebrated throughout Boston and many Yankees fans would second-guess the decision.
Cashman has been the Yankees' General Manager since 1998. He has helped construct three World Series championship teams. His legacy will live on if he goes to Boston, but he will also have the chance to craft a new one with the Red Sox.
If Cashman stays with the Yankees, he will have to try to re-sign C.C. Sabathia after he opts out of his contract. In addition, he will need to find solutions to fill in the back end of the Yankees' rotation.
Read more New York Yankees news on BleacherReport.com