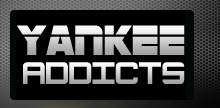 June 14, 2009 · Scotty Kimberly · Jump to comments
Article Source: Bleacher Report - New York Yankees
New York Mets' closer Francisco Rodriguez, better known as "K-Rod", blew his first save of the season on Friday night against the New York Yankees.
K-Rod should have earned the save, however, as Luis Castillo dropped a potential game-ending pop-up with two outs in the bottom of the ninth inning. This error allowed two unearned runs to score, which gave the Yankees the win.
On Saturday, Yankees relief pitcher Brian Bruney, currently rehabbing in Double-A Trenton, was asked about K-Rod's blown save and the Yankees improbable victory.
"Unbelievable. I've never seen anything like that. I have, but in high school," Bruney said, adding, "It couldn't happen to a better guy on the mound, either. He's got a tired act."
When asked to clarify this criticism, Bruney said, "I just don't like watching the guy pitch. I think it's embarrassing."
K-Rod was quick to dismiss the comments, calling Bruney, "Some guy that I don't even know who it is."
Regardless of Bruney's apparent lack of name recognition, one has to admit that he might be on to something.
Since K-Rod's rise to prominence, his post-game antics have been heavily scrutinized.
For anyone unfamiliar with K-Rod's typical postgame celebration, watch from 0:05-0:15 of this video.
After each converted save, K-Rod points skyward with both hands, pounds his chest, wings his arms, kisses one of his hands, then points skyward again. Don't forget that he is also doing a mock roar the entire time…
Many baseball players use celebrations such as fist pumps, chest pounds, pointing to the sky, and screaming.
K-Rod, however, seems content to combine all of these into a 10-second variety show that takes place directly in front of the pitcher's mound.
My only complaint with K-Rod's post-game celebration is this: he performs this overwhelming celebration for every single save conversion.
Translation: K-Rod, a closer, performs an over-the-top celebration (if you don't think it is over the top, consider it in comparison with other pitchers) after doing his job.
A top-tier closer is expected to get anywhere from 30-50 saves in a given year, but it all depends on how many save opportunities he receives.
Similarly, a top-tier home run hitter is expected to hit anywhere from 30-50 home runs in a given year.
Ask yourself, what if Ryan Howard crossed the plate, pounded his chest, pointed skyward, kissed his hands, pointed skywards again, and roared every time he hit a home run?
Sure, it doesn't sound like too long of an ordeal, but consider that this is happening for 10 whole seconds—think of a hitter standing on home plate for 10 seconds after each home run.
I don't disapprove of K-Rod celebrating a save conversion. I wouldn't care if he did a regular celebration like a fist pump and some high fives.
What I do disapprove of is K-Rod's over-the-top post-game celebration. It's prolonged, excessive, and quite frankly, it taunts the opponent at a time when they are most upset: following a loss.
I'm sure his intentions are good, as part of it supposedly pays homage to his late grandfather.
Regardless of his intentions, however, the post-game dance party has to be limited in some form or fashion.
Keep in mind, I don't dislike K-Rod and this isn't meant to bash him as a player. Instead, it is aimed at his trademark celebration.
Sound off with what you agree and/or disagree on in the comments section. Come on Mets fans, defend your closer!