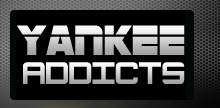 April 30, 2009 · Joe Burgett · Jump to comments
Article Source: Bleacher Report - New York Yankees
As many know, Alex Rodriguez, aka A-Rod, is one of the best baseball players in the world today. If you don't believe me, ask him.
But be forewarned, he will charge you. He charged me $20 to find out.
But now A-Rod has decided he is too good to play baseball. I mean, come on—he is already a media icon, and he has been connected to Madonna, who, yes, is way older than him.
But to tell A-Rod this, he apparently thinks they are around the same age. Maybe I'll ask him if he really thinks this when I see him again. I better bring another $20.
He is leaving the world of baseball because he feels not only is he too good, but he also knows he will not win there.
He also wants to get paid even more, so with that said he feels the millions he is making are not nearly enough.
He has to pay for his $30 million home, which he refuses to pay the whole payment for right away. There is water (which has to be made in a separate factory A-Rod bought because other water does not have the words A-Rod water on it).
Some thought he could just put a label with his name on some other bottled water, but A-Rod somehow knows it is not the real A-Rod water. So he has to pay the workers and whatnot, which takes about $7 to 8 million, as most only get paid $10 an hour.
He also bathes in the stuff too, but we won't go into that.
He has to pay for his traveling to other countries to find bobbleheads of other players around the world. He has yet to make it to Iceland, and the Yankees refuse to let him go right now—one reason he is leaving.
So far he has all of Japan, China, and Australia. Who knew they played in Australia?
Word has it that he is close to getting France, but so far he has yet to purchase the last few players.
A-Rod loves his knick-knacks.
He also has his makeup and other facial creams to pay for too, and that stuff builds up after a while. I mean, eyeliner alone costs three to four bucks, sometimes more depending on the name.
A-Rod normally uses less eyeliner than others, but he still has to use foundation to look good on camera when photographers take pictures during practice. He uses his special facial cream during games to make him face shine more in the light.
However, he claims it helps to distract pitchers so that they make a mistake and throw the ball where he can hit home runs.
I believe you, A-Rod.
Also, there are normal things like food, which since he is A-Rod has to be made by his personal chef. Word has it that the chef makes $1 million a year. A-Rod loves his cake, so the chef has a job for a while.
Rodriguez also has to pay for the mirrors he broke in his house.
He has 72 mirrors throughout his home, according to his realtor, and he broke about 12 trying to make love to himself in them. Seven are in the bedroom alone, which is where most of this took place.
Don't ask me how he did it, because quite frankly, you don't want to know.
After money, he also feels Derek Jeter gets too much attention and more should be put on him. He feels when Jeter is announced last at games and he is not, that means people will see him make an entrance.
He feels he is the ONLY Yankee who needs to make an entrance at games and should always be introduced last, adding more attention to him. He blames their losses on the fact he was not introduced last, but that is up for debate.
There is a lot that goes into it, but overall A-Rod feels that he should already done everything. He feels he can get paid more and not have to deal with this whole "team" thing if he leaves.
Now that there is word that he is leaving the Yankees, he has been getting offers from other organizations outside of baseball. Hollywood has been in touch, of course.
They want him to be in a baseball movie called Balls and Bats: The Truth Behind the Game.
Sounds like a blockbuster, doesn't it?
I know I will go see it.
They also told him he will need to do research and probably see if he can get on a team and play around a bit to get better in touch with the role. Now we are just waiting on what team will take him in.
But either way, we now know A-Rod is too good to play baseball. He has so much more to live for.