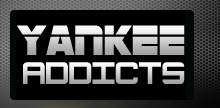 February 9, 2012 · Mike Chiari · Jump to comments
Article Source: Bleacher Report - New York Yankees
Three-time Emmy Award-winning studio broadcaster for the New York Yankees on YES Network, Bob Lorenz, was arrested early Wednesday morning in Westport, Conn. and was charged with operating a vehicle under the influence of alcohol, according to WestportNow.com.
The report states that Lorenz failed to submit to a breathalyzer test and that he failed to post bond. He was released on the condition that he appears in court on Feb. 29.
Lorenz was reportedly slumped over in the driver's seat, but when awoken by officers, he began to accelerate into an intersection. He stopped just before hitting a light pole. According to WestportNow.com, Lorenz exhibited bizarre behavior and failed field sobriety tests.
Officers were unable to comprehend his mumbled speech and could smell a strong odor of alcoholic beverage on his breath (according to the police report). He failed the field sobriety tests and was taken into custody.
Lorenz has been a member of the YES Network team since 2003 and, prior to that, he worked for CNN and Sports Illustrated. He currently hosts the Yankees' pre- and post-game shows with co-anchor Jack Curry and occasionally former Yankee catcher John Flaherty.
He has been named New York's top sports anchor for three years running and has dabbled in play-by-play as well in the event that Michael Kay or Ken Singleton are off. There hasn't yet been any word regarding Lorenz's status with the station as MLB's spring training approaches.
There is no indication that Lorenz has had any run-ins with the law in the past, so I fully expect YES to give Lorenz a second chance. This type of situation obviously isn't ideal for the network as it could hurt its credibility, but Lorenz is good at his job.
He has a good voice and does a great job of deferring to the baseball experts on set. Unlike some anchors, he doesn't draw attention to himself or make himself a part of the story. If YES made a rash decision to get rid of him, it's fair to say that it would really hurt the broadcast.
I'm sure the network realizes Lorenz's value, so he will, in all likelihood, receive a chance to redeem himself.
Read more New York Yankees news on BleacherReport.com