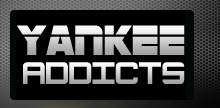 May 15, 2009 · richard thaler · Jump to comments
Article Source: Bleacher Report - New York Yankees
As we have suggested previously, in sports, finance and politics, money does not always assure success. In particular, creativity and inspiration can actually be inhibited by economic excess.
While none will claim that the New York Mets are economically deprived, by many accounts they did more with less when it came to designing and building their new stadium. It is inspired by many of the great old time ball parks and is a joy to visit.
Some suggest that Citi Field evokes Ebbetts Field, while the new Yankee Stadium reminds viewers of some of Benito Mussolini's architectural inspirations!
Notwithstanding its unfortunate name, Citi Field (note: some Yankee fans use the first letters of its old park's name and drop the C in the new name), early reviews suggest that the Mets have a winner vs. the Yankees.
Add to this the fact that the cost of tickets to Citi Field is significantly less for desirable seats, it will be interesting to watch how comparable attendance figures unfold.
We would also note that CC Sabathia and Mark Texeira's opening day performances, if indicative of future performance, will not enhance attendance at the new Yankee stadium.
Phil Mushnick of the New York Post adds his thoughts and points to some of the less than fan friendly aspects of "The House That Greed Built"
http://www.nypost.com/seven/04062009/sports/mets/new_mets_field_clobbers_yanks_from_tv_st_163157.htm