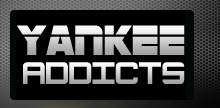 February 23, 2010 · A.J. Martelli · Jump to comments
Article Source: Bleacher Report - New York Yankees
The game of baseball has been around since the 1800s but in the 1980s, a new way to play America's favorite game was invented. 1985 saw the release of the Nintendo Entertainment System, an 8-bit way for kids to have fun. Many games were released for the gaming console, the most famous probably being Super Mario Brothers.
After the NES there was the Sega Genesis, the Super Nintendo, the Playstation, the Nintendo 64, Playstation 2, Game Cube, and Xbox…and the list goes on and on and on.
With these new gaming systems came a broad variety of baseball games. There were some that were just so fun to play, others that were not as good, and some that were completely out of wack.
I have played quite a few of these baseball games as a kid growing up and I'd like to retell my experience as a gamer. Without any further ado, here are some the most memorable baseball video games: