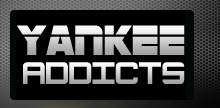 March 17, 2012 · John Altamura · Jump to comments
Article Source: Bleacher Report - New York Yankees
Andy Pettitte is coming back to the Yankees.
One of the members of the "Core Four" announced on Friday that he was coming out of retirement to join the team at its spring training facility in Tampa. Pettitte signed a minor league contract and will make $2.5 million if he makes the team..
If this seems all too familiar, a similar scenario played out for the Yankees in 2007 when Roger Clemens ceremoniously came out of retirement from the owners box in the middle of a game. Who could forget the famous YES broadcast when Suzyn Waldman emphatically proclaimed Clemens return? Although this announcement was not met with the same amount of fanfare, plenty of questions abound.
How will this work for Pettitte and the Yankees? Will his return be a success or an utter failure? Here are seven bold predictions regarding the Pettitte comeback.