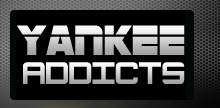 January 19, 2012 · Jordan Ball · Jump to comments
Article Source: Bleacher Report - New York Yankees
It's no secret that Alex Rodriguez is one of the greatest baseball players of all time. The question looming now is, how good can the 36-year-old be going into his 19th season in the big leagues?
Coming off a season filled with multiple injuries that only allowed him to play in 99 games, A-Rod intends to bounce back and get back to his normal self.
The 99 games was the first time since he became a regular starter in 1996 that he has played less than 124 games.
During the course of the year, Rodriguez was nursing problems in his shoulder, hip, thumb and knee. The knee injury was so severe that he had to miss 39 games while he recovered from the midseason surgery recommended by team doctors.
With all things considered, his .276 average, 16 home runs and 62 RBI are pretty solid for a guy who could only properly use about half of his body. Now, Rodriguez has embarked on an exploratory knee and shoulder surgery by a German doctor recommended by Kobe Bryant.
Kobe, who had the surgery to repair his knee and ankle this offseason, gave A-Rod the number before a game earlier this year. Rodriguez decided to take the chance on the perfectly legal surgery after consulting with multiple doctors.
With him feeling 100-percent healthy after the late-December surgery, the focus is now on getting stronger and back into the swing of things for spring training, which is coming fast.
Baseball wise, he's getting to the point in his career where most people are mulling retirement. Rodriguez, though, thinks he can still produce at his normal level. His numbers have gone down significantly in the last few years, but one could assume that's due to the injuries that are supposedly completely fixed now. So will there be a resurgence in his numbers?
The way I see it, why not?
Look at Kobe, for instance. He'll turn 34 this year and has started his 16th season in the NBA. He has a reputation for being not only the best player in the game, but one of the toughest as well. He fights through injury every year and still finds a way to put up his numbers, similar to Rodriguez.
Now that Bryant has undergone the same surgery, he's back to the playing level we were seeing four or five years ago.
His numbers never dipped down terribly, but they were dropping off little by little, whether because of injury or age. Either way, though, he has that old explosiveness back.
With almost a quarter of the season down, he's averaging almost 31 points a game, even while shooting a career low in three-point percentage. Along with that, his minutes, rebounds, assists and blocks have all shot up as well.
If all this is possible for Kobe, who is likewise known as one of the greatest of all time at his respected sport, then could the same be said for A-Rod?
All the signs are pointing towards yes. For his, the Yankees and their fans' sake, let's hope so.
Stats are from ESPN.com and baseball-reference.com.
Read more New York Yankees news on BleacherReport.com