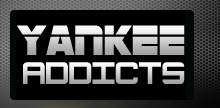 December 30, 2011 · Mike Chiari · Jump to comments
Article Source: Bleacher Report - New York Yankees
New York Yankees third baseman Alex Rodriguez has a reputation, fair or not, for coming up small on the big stage. When it comes to the dating scene, however, A-Rod is as clutch as they come.
According to Bill Hutchinson of the New York Daily News, Rodriguez has been spotted on a couple occasions with former WWE Diva and Playboy centerfold Torrie Wilson.
A-Rod was recently spotted in Wilson's hometown of Boise, Idaho and they were also reportedly seen vacationing in Cabo San Lucas, Mexico with actor George Clooney and his girlfriend Stacy Keibler, also a former WWE Diva and friend of Wilson's, according to Hutchinson's report.
While the reports have yet to be confirmed and the two have only been seen together a few times, it wouldn't be surprising in the least if Rodriguez landed Wilson, considering his dating history. Wilson wouldn't even be the highest-profile star A-Rod has hooked up with, as he was formerly in relationships with pop star Madonna and actress Cameron Diaz.
As is the case between himself and Yankee fans, Rodriguez is simply looking for love and acceptance. It's hard to say how serious his latest relationship might be, but A-Rod's prowess with the ladies might be unmatched by any athlete or celebrity at this point.
The fact that Rodriguez is fairly young at 36, well-known, good-looking and making $29 million annually certainly doesn't hurt his case. While you can't blame A-Rod for signing the contract that he did, I think the hatred many baseball fans have for him stems from jealousy.
Not only does he get to play for the Yankees and make nearly $30 million per year, but he also gets to date some of the most stunning women in the world, now including Wilson apparently. The more A-Rod gains in life, the more he will be despised by the general public.
It seems as though Rodriguez sometimes has a problem with public criticism, as he seems like a fairly genuine guy who simply wants to be liked, but he shouldn't let it get to him. His production at the plate may be down due to advancing age and mounting injuries, but he's batting for an awfully high average in the dating world.
Most of A-Rod's relationships have ended prematurely, but this one just might have the dynamics to work. While Wilson was once a big star, she has been able to lay low in retirement, so the media circus may not be as crazy as it was with Madonna or Diaz.
Also, due to Wilson's wrestling background, she can always put Rodriguez in his place if he starts to get a little too big for his britches.
Whatever the case, it looks like the man who already has everything just got a little bit richer.
Read more New York Yankees news on BleacherReport.com