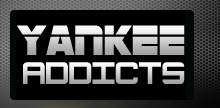 June 6, 2013 · Adam Wells · Jump to comments
Article Source: Bleacher Report - New York Yankees
Player: Aaron Judge
Drafted by: New York Yankees (No. 32 Overall)
Position: RF
DOB: 4/26/1992 (Age: 21)
Height/Weight: 6'7″/255 lbs
Bats/Throws: R/R
School: Fresno State
Previously Drafted: 2010, 35th round by Oakland Athletics
Background
One of the most incredible physical specimens in this draft, Judge has the most raw power of anyone available. He hasn't always shown it in college, but he has had success in home run hitting competitions. He won the College Baseball Home Run Derby last year with eight homers in the final round.
A three-year starter at Fresno State, he has earned All-WAC honors in 2011 and 2012. He was named Freshman of the Year in 2011 and played in the Cape Cod League last summer when he hit five home runs.
Full Scouting Report
Note: Numerical scores are on the conventional 20-80 scouting scale, where 50 is average, with the current score first and projected score second.
Hitting: 40/50
Size works against him being able to make contact as large strike zone makes him vulnerable to pitches lower in the zone; some length to his swing, but nothing that should prevent him from being able to put the barrel on the ball; will always have some swing-and-miss element to his game; should turn into .250-.260 hitter with a little more bend in his stance.
Power: 60/70
Majestic power that plays more in pregame batting practice—case in point: winning home run derby but never hitting more than nine homers in a season; like with his overall hitting ability, moving lower to the ground should help power play in games; elevated fastballs will be catnip; has 30-plus homer pop at peak.
Plate Discipline: 40/50
Struggles adjusting swing to off-speed stuff, especially when down in the zone; will get beaten by average fastballs just above the knees due to length; does have patience to work long counts and take walks; has potential to walk 70-80 times each year, though advanced breaking stuff will be biggest test.
Speed: 50/50
Solid runner who won't be confused for a speed demon but can cover ground in the outfield and can use legs to steal 10-15 bases per year; has spent time in center field, but arm strength and lack of range will move him to right field at the next level.
Defense: 50/55
Fringe-average center fielder in college due to limited range and occasional poor routes; move to right field should help him become above-average defender thanks to average speed that will play better and plus arm strength; still a bit raw in the outfield, kind of clunky at times, but has instincts to adjust.
Arm: 60/60
Present arm strength and accuracy best suited for right field; solid ability to catch and release quickly; move to a corner will require adjusting throw path and power, but more than enough muscle to get the ball from the outfield to third base or home plate; aside from raw power, easily his best tool.
MLB Player Comparison: Mike Morse
Projection: Average hitter with 30-plus homers per season. First-division right fielder. Occasional All-Star
MLB ETA: 2016
Chances of Signing: 80%
Right now is the perfect time for Judge to sign with a team. Not only is this draft weak in hitting, but also the potential flaws in his swing, as well as his inability to show off that big power during games, would make it unwise for him to return to college.
Unless Judge feels like he has a lot left to offer Fresno State and will contend for a top-10 pick next year—he won't—there is no real rational reason for him to avoid signing this year.
Read more New York Yankees news on BleacherReport.com