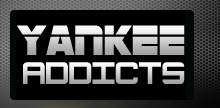 February 17, 2012 · Michael Nargi · Jump to comments
Article Source: Bleacher Report - New York Yankees
The New York Yankees and Pittsburgh Pirates have agreed on a trade that will rid the Bronx of A.J. Burnett.
According to Dejan Kovacevic, it is a done deal, pending commissioner approval and a physical.
New York's drama is over.
Yankees GM Brian Cashman was able to work a deal with the Pirates where Pittsburgh takes on $13 million of the $33 million left on his contract. This means the Yankees will eat $20 million.
New York also receives Single-A relief pitcher Diego Moreno and another A-level player.
The Yankees originally wanted Garrett Jones from the Pirates, but the Pirates would not allow him to be a part of the trade. They countered with two prospects.
The Yankees were not happy with the prospects that the Pittsburgh Pirates were offering in return for Burnett, but with no other serious competitors, New York took the deal.
Burnett now has the opportunity to start new and try to revive his career outside of New York.
Burnett's contract rivals the failed results from other big acquisitions that the Yankees have made over the years for pitchers. There are a few that come to mind.
Kevin Brown, who played two seasons in New York, had a 14-13 record and a 4.95 ERA.
Kei Igawa was a bust for New York and cost the Yankees a posting fee over $26 million and a five-year, $20 million contract as well.
The arguably biggest bust was Carl Pavano, who was injured for almost all of his time in New York. He was able to compile a 9-8 record and a 5.00 ERA.
A.J. Burnett's stay in New York will challenge these failed contracts. Burnett had a 34-35 record in New York with an abysmal 4.79 ERA.
Read more New York Yankees news on BleacherReport.com