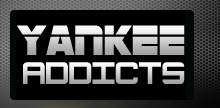 April 3, 2010 · Leslie Monteiro · Jump to comments
Article Source: Bleacher Report - New York Yankees
When the Yankees scored the go-ahead run in Game 7 of the 2001 World Series, John Sterling boasted the team was on its way to win their fourth straight championship. This scene took place in the eighth inning.
It's hard to blame him. With Mariano Rivera pitching against the feeble part of the Diamondbacks order, Sterling would be a fool not to like his chances.
Funny thing took place though. The Diamondbacks found a way to get some bloop hits against a future Hall-of-Fame closer, and somehow and some way, the underdog team overcame the Evil Empire in the end.
Not only did the state of Arizona celebrate that night, but America rejoiced with them.
Since then, the Bronx Bombers experienced a championship drought for eight years. It's not a big deal for most baseball franchises, but for a proud franchise like the Yankees, it was.
Someone was going to pay for it. It was Joe Torre that did. The team let him go his merry way after rejecting an insulting contract.
The team felt Joe Girardi would give them a better chance of ending the drought. The move paid off for them when he led his team to a World Series championship last year.
Of course, it helps the Yankees paid a fortune to get three elite free agents in CC Sabathia, A.J. Burnett and Mark Teixiera last offseason.
New Yorkers took a holiday to celebrate that elusive 27th title. For them, it was like a fairy tale.
Count this person as a guy who does not think it's a big deal.
If anything, it's embarrassing they have that drought for so long.
The Yankees have advantage over many baseball teams when it comes to financial resources. They should be winning every year. They assembled the best talent.
This year should be no different. They acquired Curtis Granderson and Javier Vazquez in the offseason.
They're a better team than they were last year just by those two moves, and this team features a core of young players to complement wily veterans that can still play.
Hideki Matsui and Johnny Damon departed, but those two are replaceable.
If worse comes to worse, the Yankees will add payroll by making a summer trade. Don't be fooled about this team going on a budget.
Just exactly who are they trying to kid?
They like to talk about not signing Damon because he was expensive for many years. Here's the reality. They aspire to sign Carl Crawford next year to a long-term deal.
They also want to use the money to get couple of pitchers in the market. Obviously, they targeted Joe Mauer, but the Twins stepped up by signing him to a richest contract in team history.
It's hard for many other teams to keep up in that regard.
Who exactly scares the Yankees anyway?
The Red Sox starting rotation is overrated, and they are decent in hitting at best.
The Rays had a fluke year couple of years ago. It's hard to think everything will go right ever again for them. Plus, their bullpen blows leads and their starters are inexperienced despite the potential they have.
The Twins and the Tigers are not formidable. The Twins starters don't vow anyone, and the Tigers are feast or famine when it comes to hitting.
The Angels don't have the hitters to match up with the Yankees hitters. The Rangers can be a threat when you look at their pitching and hitting, but the Yankees always intimidate them the way they intimidate the Twins.
All the NL teams are weak. Everyone likes the Phillies, but outside of Roy Halladay, no one scares them when it comes to their starting rotation.
Just from mentioning these teams, it's not a contest.
Last year wasn't either. No one challenged the Yankees.
When Geno Auriemma's UConn basketball team dominated every college basketball team, it's ho-hum. That's the way it should be with the Yankees.
Torre once mentioned how it was a relief when his team would win a championship. He talked about how it did not feel like a celebration.
It shouldn't be. The mission statement is to win a championship. Trying is not good enough.
The Yankees compensate these players well. The least they can do is earn their money. Fans pay expensive tickets to see a winner not to mention paying high cable bills to watch their favorite team.
It's hard to celebrate these guys. What they're doing is easy compared to people who actually do manual labor.
Those blue-collar workers should be celebrated not rich millionaires that play for MLB's flagship team.
It's hard to get worked up for a team winning another championship this year.
It's only news if the team doesn't win one.
That's the bar the Yankees set in this national pastime of ours.
Read more New York Yankees news on BleacherReport.com