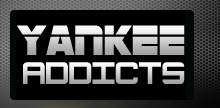 December 19, 2009 · Matthew Goodman · Jump to comments
Article Source: Bleacher Report - New York Yankees
There is much teeth-gnashing among Yankees fans as they mourn the departure of Hideki Matsui and probable loss of Johnny Damon .  Even here at the Bleacher Report, writers accuse management of penny-pinching at the expense of the team on the field .  These writers are wrong.  Brian Cashman's moves have made the 2010 Yankees younger, cheaper, and better than the championship 2009 team.
To evaluate the Yankees' offseason so far, I will concentrate on their four biggest acquisitions and losses.  The first is the Granderson trade, the second is the Nick Johnson signing, the third is the loss of Hideki Matsui, and the fourth is the potential loss of Johnny Damon.
The biggest move of New York's off-season was the Curtis Granderson trade.  In case you were living under a rock, here are the details: the Yankees traded Austin Jackson , Phil Coke , and Ian Kennedy for Curtis Granderson as part of a three way trade with the Tigers and Diamondbacks.
Granderson, 28, is coming off a disappointing 2009 in which he posted a triple slash line of .249/.327/.453 (AVG/OBP/SLG), a huge drop-off from his 2007 and 2008 lines of .302/.361/.552 and .280/.365/.494 respectively.  He went from an outstanding hitter to an average one while playing average to slightly above average defense in center field.  Still, his 2009 WAR was 3.4, a value of about $15.2 million.
Granderson will make $5.5 million in 2010, $8.25 million in 2011, and $10 million in 2012 with a club option of $13 million in 2013 ($2 million buyout).  Since he is in his prime, his production is unlikely to significantly degrade and could improve, making this contract extremely team friendly even if he stabilizes at his value during a "down" 2009. 
However, projection systems like CHONE have him bouncing back.  CHONE has him at a 2010 line of .263/.341/.480 with 26 HR, 14 SB, and slightly above average defense.  Fangraphs fan projection has him recovering closer to his outstanding 2007 by posting a WAR of 5.6.
I would bet on a bounceback since he is a left-handed pull hitter in a ballpark designed for left-handed pull hitters.  He will also benefit from hitting in a better lineup. 
Any way you slice it, he's a huge upgrade over a Melky Cabrera/Brett Gardner platoon (1.6 WAR and 2.1 WAR respectively) since you can condense value into one player while leaving Melky and Gardner to play outstanding defense in left field and occasionally give Granderson an off day in center.
Phil Coke and Ian Kennedy were not huge losses for the Yankees since Coke is a fungible lefty reliever and Kennedy is, at best, a back-end starter.  Austin Jackson was the key to the deal.
While Jackson, 22, is young, cheap, and major-league ready, he has limited upside due to plate discipline and power limitations.  Last year in AAA, he put up a superficially impressive line of .300/.354/.405 with 4 HR and 24 SB.  However, these numbers are inflated by an insane BABIP of .390. 
It is unlikely he will be able to maintain that number going forward even taking into account his plus speed.  Plus, his K% of 24.4 percent and BB% of 7.4 percent indicate that he lacks discipline, a weakness that will be further exploited at the major league level.  All of these factors, combined with his paltry .105 ISO, suggest that he needs significant refinement to ever become as valuable a player as Granderson is right now.
The Yankees are currently finishing a lower-profile acquisition of Nick Johnson on a 1 year, $5.5 million contract with additional incentives and a mutual option for 2010 for $5.5 million.  Johnson will take over DH duties from Hideki Matsui.
CHONE projects Johnson, 31, as a .259/.385/.410 hitter with 13 HR over 459 PA.  This seems entirely reasonable and possibly low since he hit .291/.426/.405 last year over 574 PA. 
Either way, this is a guy who generated 2.4 WAR ($10.9 million) in 2009.  He will probably be slightly less valuable in 2010 because he will usually be the DH but even with this taken into account, he will be worth more than $5.5 million, most likely somewhere around 1.8 WAR (about $8 million).
Now that we've determined that Granderson and Johnson should be worth around 4 WAR and 1.8 WAR respectively, we need to evaluate the two players they replace, Johnny Damon and Hideki Matsui.
Hideki Matsui, 35, signed a 1 year, $6 million dollar contract earlier this off-season with the Angels.  Despite balky knees that required draining twice during the season, Matsui saw a resurgence in 2009.
He put up a line of .274/.367/.509 equalling a WAR of 2.4 ($11 million).  Given his age and injury issues, he is likely to regress.  CHONE projects him to hit .262/.348/.432 in 2010 while Fangraphs sees his value diminish to 1.9 WAR ($8.7 million).
Johnny Damon had a good year in 2009, posting a .282/.365/.489 line with 24 HR, 12 SB, and bad defense (UZR/150 of -12.1).  Overall, he was worth 3.0 WAR ($13.6 million).  However, he is 36, increasingly brittle, and clearly declining.  CHONE pegs him for .266/.353/.428 with 17 HR and 16 SB in 2010.  Fangraphs projects him to be worth 2.2 WAR, or about $9.9 million in value.
Basically, the Yankees took two aging players in Damon and Matsui and replaced them with younger, cheaper, and better players in Granderson and Johnson without sacrificing the future. 
Damon and Matsui should generate about 4.1 WAR combined next year.  Granderson and Johnson should generate about 5.8 WAR combined next year.  Overall, the Yankees upgraded by about 1.7 wins with the potential for more if Granderson bounces back significantly and takes advantage of the short porch in right field.
Damon and Matsui were fan favorites in New York for good reason.  Both had signature moments, particularly Damon's double steal and Matsui's World Series MVP.   It is hard to let them go.
But baseball is not won on nostalgia or by looking backwards.  Brian Cashman knew that he would anger some fans by letting Matsui and Damon walk.  But it is likely that fans will quickly forget about them once the 2010 Yankees go out and start steamrolling opponents with a younger, better lineup.
And as an added bonus, Cashman will have more money to spend on next year's free agent pool that includes Joe Mauer, Carl Crawford, and Josh Beckett, among many others.
Jack Moore at Fangraphs is right .  The rest of baseball should be scared.  The Yankees are back and are cheaper, younger, and better than before.
*Thanks to Fangraphs , Baseball Reference , Cot's Baseball Contracts , and BaseballProjection.com for the statistics and information they make freely available.  I wouldn't know what to do without them.
Read more New York Yankees news on BleacherReport.com