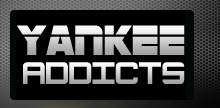 October 12, 2010 · Todd Kaufmann · Jump to comments
Article Source: Bleacher Report - New York Yankees
With one game to go to decide who the New York Yankees will play in the American League Championship Series, it's time to jump ahead a little bit and do some assumption work.
Assuming the Phillies get past the Giants for the NLCS title and the Yankees win the ALCS, how would the Phillies and Yankees match up in the 2010 World Series?
Both these teams having pitching and they certainly have power on offense. But what sets these two teams apart?
Let's dive into a possible World Series matchup and take a look at who will take the World Series trophy home.
It's the Philadelphia Phillies versus the New York Yankees.