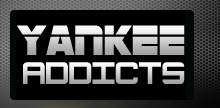 March 1, 2010 · Ian O'Brien · Jump to comments
Article Source: Bleacher Report - New York Yankees
The Red Sox were humbled last postseason after getting swept in the ALDS by the Angels, and now they're determined to take back the throne.
The Red Sox improved their already great pitching staff by signing John Lackey to a five year, $80 million contract.  
They now have Jon Lester, Josh Beckett, John Lackey, Daisuke Matsuzaka, and Clay Buchholz in their rotation. Tim Wakefield and Junichi Tazawa provide excellent depth and insurance.  
They have possibly the best closer in the majors in Jonathan Papelbon (who can get 40 saves), and they have a great supporting bullpen in Daniel Bard, Manny Delcarmen, Hideki Okajima, and Daniel Bard (who is being discussed as the future closer for the Red Sox, so that may make Papelbon trade bait).  Losing Billy Wagner and Takashi Saito shouldn't hurt the Red Sox.  
They also have great offense.
Left fielder Jacoby Ellsbury provides speed at the top and a reliable leadoff bat, and he's a lock to steal 50 (he stole 70 last year).
Second baseman Dustin Pedroia provides an All-Star-caliber presence on offense and defense, and he was the 2008 AL MVP.  
Catcher Victor Martinez, 1B Kevin Youkilis, and DH David Ortiz provide power at the plate (although Ortiz is aging and on the decline and Martinez struggles behind the plate).  
Right fielder J.D. Drew has good power too, but is injury-prone.
Newly signed free agents 3B Adrian Beltre and CF Mike Cameron add power to the lineup, and SS Marco Scutaro is an upgrade over Jed Lowrie.  
Mike Lowell provides a positive locker room presence and will be a reliable pinch-hitter.  
With a power-filled offense and four Cy Young contenders in the rotation, the Red Sox go into the season as World Series favorites, and they should be able to do just fine without Jason Bay.
The Rays experienced a dip from their World Series campaign and are out to prove they weren't a one-year wonder.
The Rays went from being AL champions to mediocre, and their free fall began after Scott Kazmir was traded to the Angels.  
They showed what they're capable of two years ago though, and they are perfectly capable of rising to glory again.  
When they were expected to do well, they didn't. But when they weren't, they surprised baseball fans, and the same thing will happen this season.  
Joe Maddon is an excellent manager, and he will do whatever it takes to get the Rays back to the World Series.
The Rays have a talented, young roster.  
James Shields is a solid frontline starter. He struggled a bit last year, although he should rebound this year.
Matt Garza and David Price are both very young pitchers who have tremendous upside.
Garza nearly pitched a strikeout per inning last season and, if he gets run support, he could win 16 games.  Price is beginning to live up to his hype of being the first pick in the 2007 draft.
Jeff Niemann is another young, former prospect who pitched very well in his rookie season with a 3.94 ERA and 13 wins, including two shutouts.  He finished fourth in the AL Rookie of the Year voting.
Wade Davis is projected to be the fifth starter. He has high expectations coming into his rookie year, after making six starts last season with 36 strikeouts in 36.1 innings pitched, including a shutout.  
If he struggles, Andy Sonnanstine is a reliable fifth starter.
Closer Rafael Soriano was signed to take over the reins in Tampa Bay after they lacked a true closer last year. 
J.P. Howell did fine, but he is better off as a setup man.
Grant Balfour is an excellent seventh inning reliever, although he struggled last year.
The Rays saw some breakout stars in their lineup last year in SS Jason Bartlett and 2B Ben Zobrist, but CF B.J. Upton had an off year, and that didn't help. 
Third baseman Evan Longoria and 1B Carlos Pena both provide power at the plate, and Longoria is becoming the Rays' franchise player.  He hit 33 home runs and 113 RBIs last season.  Pena had a dropoff in his batting average as it went down to .227, but he hit 39 home runs and 100 RBIs.  He strikes out a lot being a power hitter, but he's a great defensive first baseman.  
Bartlett, Upton, and LF Carl Crawford are all very fast runners, so the Rays have an advantage in speed. 
Crawford stole 60 last year, and he's capable of hitting 15 home runs and 80 RBIs.  Upton can hit 20-25 home runs when at his best and steal 40 and possibly hit .300.  Crawford and Bartlett are capable of hitting .300 as well.  
Zobrist hit 27 home runs and 91 RBIs last season and hit .297.  
DH Pat Burrell has proven to be a bust signing so far. He only hit 14 home runs and 66 RBIs with a .221 average, although he could hit 30 homers in Philadelphia.  He is likely aging now since he is 33.  
Catcher Dioner Navarro is impatient at the plate, so he strikes out a lot, and he isn't a very good hitter.  He's alright behind the plate since he has a quick release, but he's not a very good receiver.
Kelly Shoppach could very well take his starting job, since he has great power as he showed with the Indians when filling in for Martinez.
The Rays are one of my surprise World Series contenders for the 2010 season. I'm looking at them unseating the Yankees, since they have a young pitching staff with a lot of upside and a good balance of power and speed for the offense. And Joe Maddon is one of baseball's best managers.
3. New York Yankees
The Yankees are the defending World Series champions, and they go into the 2010 season with many free agent departures such as Hideki Matsui, Johnny Damon, Chien-Ming Wang, and Jose Molina.
The Yankees bought their way to the World Series last year by signing CC Sabathia and A.J. Burnett for $243.5 million, and they traded Melky Cabrera to the Braves for Javier Vazquez.
Longtime Yankee Andy Pettitte was re-signed for one year after considering retirement, and Joba Chamberlain will be the fifth starter.  
Sabathia is a Cy Young-caliber pitcher capable of 200 strikeouts and 20 wins.  Burnett is a solid No. 2 pitcher that gets a lot of strikeouts but has an injury history.  Vazquez may not be the No. 3 pitcher the Yankees are hoping for since he is moving back to the American League where his ERA has spiked.  
Pettitte is mediocre at best at age 37, and Chamberlain needs to gain more endurance since he usually pitched only four or five innings in most of his starts last season.
Phil Hughes may steal the fifth spot if he improves, but he is currently a long-inning reliever and has done better at that than starting.  
Chad Gaudin is a serviceable starter, too, if anyone in the rotation gets injured.  
Mariano Rivera heads into the 2010 season at age 40, but still is one of the game's best closers in the majors and in history.  He and Jonathan Papelbon are a great source of debate over who the best closer in the majors is.  
David Robertson is a reliable setup man who had five holds and 63 Ks in 43 innings in 2009.  
Damaso Marte and Sergio Mitre make up the rest of the Yankee bullpen.
The Yankees' offense is a force to be reckoned with and was unstoppable last season when they won the World Series.  
Shortstop Derek Jeter recently said that he wants to stay with the Yankees and not test free agency, so there's no need to worry about the 2010-2011 offseason. He will likely retire a Yankee since he is 35.  He's a natural-born leader who has five World Series championships with the Yankees, and he can still get 200 hits, hit for .300, and get 15 home runs and 70 RBIs. He stole 30 bases last year.  He plays excellent defense with his glove at shortstop, too.  
Second baseman Robinson Cano hit a career-high 25 home runs last season with 85 RBIs and a .320 average.  He excels on the double play ball. 
First baseman Mark Teixeira is the other piece of the puzzle the Yankees bought to win the World Series last year.  He finished second in the AL MVP voting after hitting 39 home runs and 122 RBIs. He has a great work ethic and can switch-hit.  He plays Gold Glove-caliber defense at first base, too.  
Third baseman Alex Rodriguez, best known as A-Rod, finally got his World Series ring after performing well in the postseason for the first time in his career (after starting the regular season on the DL).  He still hit 30 home runs and 100 RBIs despite the injury.
Center fielder Curtis Granderson was acquired in a trade with the Tigers (they traded away Austin Jackson and Phil Coke).  He hit a career-high 30 home runs last year, but only had 71 RBIs.  He'll have more RBI opportunities in the middle of the batting order this year though and provides valuable speed to the lineup.  
Catcher Jorge Posada is now 38 and only has so much left in him.  His play behind the plate is shaky, but he makes up for it with his bat and his experience.  
Designated hitter Nick Johnson was brought back since Hideki Matsui left for the Angels. He's injury-prone, but he should stay healthy now that he's not playing first anymore as he did with the Nationals.  
Right fielder Nick Swisher and LF Brett Gardner make up the rest of the lineup.  Swisher has a lot of power, but he strikes out a lot—which explains his always low batting average. Gardner was a solid fourth outfielder last year and may be a solid No. 9 hitter with his speed and good contact. He may steal 40 bases, as he was able to steal 26 in only 248 at-bats.
I'm making a bold prediction here that the Yankees are the team to get third in the stacked AL East and miss the playoffs because they lost Damon and Matsui and many of their players are aging.
4. Baltimore Orioles 
The Orioles head into 2010 with a lot to prove with only 64 wins last season.  They have a very young, talented team, so they could become a surprise team very soon.
They have a talented, young starting rotation, and they signed Kevin Millwood. He won't likely pitch like an Opening Day starter at age 35, but will still be a solid starter and a great mentor to the rest of the rotation, which includes three starters under 25.
Jeremy Guthrie is coming off a shaky season where he allowed 35 home runs and had a 5.04 ERA with 17 losses.  His previous two seasons had sub-4.00 ERAs, so he should be able to bounce back with some words of wisdom from Millwood.  
Chris Tillman is a pitcher with a lot of upside since he performed really well in the minors with lots of strikeouts.  He struggled in his rookie campaign with only 39 strikeouts in 65 innings, but he's only 21 and can only get better.  He can throw a 95-mph fastball and has solid curveballs.  
Brian Matusz is a big-name prospect who was drafted in 2008 and already made his major-league debut in 2009 after speeding through the minors.  He has a lot of upside like Tillman.  
Brad Bergesen was an AL Rookie of the Year contender with a 3.43 ERA.  He only had seven wins, but his ERA says otherwise.  
The Orioles' starting rotation has perhaps the most upside in the majors.  
Mike Gonzalez was signed to be the Orioles' closer, and he pitched a 2.42 ERA with the Braves. He will get more saves now that he's not sharing with Rafael Soriano.  
Jim Johnson was a temporary closer, but will be better off as a setup man.
And Cla Meredith and Koji Uehara should be reliable relievers too.  Meredith had a 1.07 ERA with the Padres in 2006 and will probably never pitch like that again. But he's still a good seventh inning reliever, and Uehara should be a good long-inning reliever after doing okay as a starter.  
The Orioles are already set on offense.  
Second baseman Brian Roberts and CF Adam Jones both provide great speed and moderate power.  
Jones wore down in the second half last season, but still did well and should improve his stats in 2010.  Twenty home runs and 80 RBIs isn't out of reach for Jones.  He still needs to improve his base stealing though.
Roberts is about as consistent as you can get.  He can steal 30-plus bases and score 100-plus runs.  He has pretty good power, too.  He hit 16 home runs and 79 RBIs last year, and he's a very reliable leadoff man.  
Right fielder Nick Markakis is the heart of the lineup.  He can be relied upon to hit .290-20-100 each year.  
Left fielder Nolan Reimold demonstrated great power in his rookie season, hitting 15 home runs in 358 at-bats—and could hit 25 in his new starting role.  
Designated hitter Luke Scott is on the decline at age 32, but he has only played three full seasons in the majors.  He has good power though, as he hit 25 home runs last year.  
Catcher Matt Wieters had lofty expectations on him last year, and he didn't fulfill them.  But they weren't realistic, and he had a terrific September. Now he's a popular fantasy sleeper since he will likely fulfill his heavy expectations with 20 home runs and 80 RBIs this season.  
Garrett Atkins will be playing 1B for the Orioles after playing 3B for the Rockies, and he had an off year in 2009.  Many fans think that his career is over, but I think he can still possibly hit 20 home runs and 80 RBIs, which isn't his best but still solid.  
Third baseman Ty Wigginton is on the decline and will not likely hit 20 home runs again. He's not much of an impact player.
Shortstop Miguel Tejada was re-signed by the Orioles after two years in Houston.  His All-Star days are over, but he's still capable of decent power.  
The Orioles may be a sleeper World Series pick in 2011, and they appear to be headed in the right direction right now.
The Blue Jays lost Alex Rios and Roy Halladay, and now they appear to be headed into rebuilding mode.
The Blue Jays now lack a true No. 1 starter, and none of their current pitchers appear to be capable of fitting that mold with little experience.  
Ricky Romero is the favorite so far, and he had a solid rookie season with 13 wins. But with being thrust into this role, he may experience a sophomore slump.  
Shaun Marcum is coming of Tommy John surgery that caused him to miss the 2009 season.  He is a solid strikeout pitcher when healthy, though.  
Dustin McGowan missed the 2009 season with an injury as well, and the Blue Jays aren't rushing him to make the Opening Day rotation so he can recover.  
Mark Rzepczinski has a lot of upside.  He threw 60 strikeouts in 61 innings last season and had more strikeouts than hits allowed.  
Brandon Morrow made 10 starts for Seattle last season and had a 3.68 ERA in those starts.  
Scott Richmond was doing well for the Blue Jays last season until a shoulder injury hindered his performance, and he finished with a 5.52 ERA.  
The Blue Jays have a mediocre rotation but have solid depth with Brett Cecil and Dana Eveland.  
Kevin Gregg was signed as a free agent and will likely be the Blue Jays' new closer.  He had a 4.72 ERA with the Cubs in 2009, but has shown better stuff with the Marlins.  
If he struggles, Scott Downs can take the reins.  He's a great setup man and can fill in at closer.
Jason Frasor had an excellent breakout 2009 season with a 2.50 ERA and 56 strikeouts in 57 innings and 11 saves.  He's another candidate to be the closer should Gregg struggle.
The Blue Jays have a much-improved offense with DH Adam Lind and 2B Aaron Hill displaying newfound power.
Lind hit 35 home runs and 114 RBIs with a .305 average. He finally lived up to his high expectations.  Hill led the team in home runs with 36 and had 108 RBIs and earned the AL Comeback Player of the Year Award.  
RF Jose Bautista will hit leadoff, but isn't a true leadoff man.  He can hit 15 home runs and has good plate discipline, though.  
Center fielder Vernon Wells is reportedly healthy now, but he'll never hit 32 home runs again.  He can hit 20-80 though.  He's a pretty good base-stealer, too.  
First baseman Lyle Overbay has little power for a first baseman and may be traded soon since the Blue Jays traded for prospect Brett Wallace.  
Third baseman Edwin Encarnacion can hit 20 home runs, but needs to be careful with fireworks from now on. The Blue Jays will need his moderate power since he makes a lot of errors at third base.  
Left fielder Travis Snider started off really well, but then fell back to Earth and got demoted to AAA.  
Catcher John Buck signed a one-year deal and has OK power, but led the majors in passed balls last season.  
Shortstop Alex Gonzalez was a last-ditch signing for the Blue Jays. He has 10-15 home run power, but isn't a very good hitter or fielder overall.  
The Blue Jays have some power in the lineup but some holes that won't be enough to keep up with the AL East big boys, and Halladay leaving will leave a big dent in the rebuilding rotation.  
Don't expect the Blue Jays to finish any higher than last in the AL East.
Read more New York Yankees news on BleacherReport.com