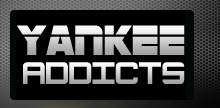 February 22, 2010 · Tony Catinella · Jump to comments
Article Source: Bleacher Report - New York Yankees
Spring training has just begun. But the suspense for the 2010 Major League Baseball season is not the same as past years. No huge free agents. No major injuries. No steroid scandals this year.
But what will stand out for many teams this season is the talent of the new generation of players. Sluggers like Joe Mauer, Dustin Pedroia, Ian Kinsler, and Mark Texeira are all in the prime of their careers, and they are expected to lead their team to the playoffs.
From 1-14, here is a look at how the 2010 season will play out for every American League team.