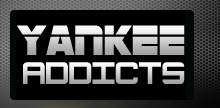 November 20, 2012 · Phil Watson · Jump to comments
Article Source: Bleacher Report - New York Yankees
Media mogul Rupert Murdoch appears to be in a buying mood, according to a New York Times report on Monday.
Amy Chozick reported that Murdoch's News Corporation, after spending more than a year dealing with the fallout from a phone-hacking scandal in Great Britain, may be after a 49-percent stake in New York's YES Network.
That, in turn, could lead to a national sports network designed to compete with industry giant ESPN.
News Corporation, according to Chozick, is in the middle of a restructuring that will move its publishing assets, such as the Wall Street Journal and the New York Post, into a separate company.
This split would enable Murdoch to buy things he likes without annoying or alienating investors who are in the market for the profits associated with cable television and broadcasting.
Todd Juenger, a media analyst at the Wall Street research firm Sanford C. Bernstein, told Chozick: "Rupert has his mojo back. The stock is up, investors are happy with the company's recent decisions."
The discussion about YES Network has, in turn, led to rumors that Murdoch may want to purchase the New York Yankees from Hal and Hank Steinbrenner.
Wallace Matthews of ESPNNewYork.com wrote on Monday that the YES deal is imminent but that the Yankees aren't part of the package.
A senior Yankees official told Matthews anonymously, "This has nothing to do with selling the team. Under no circumstances will the team be sold."
Matthews made the point that things with the Yankees are seldom the way they are portrayed and, more fundamentally, the only constant is change.
The Art of Misinformation, Bronx Style
The public story for several years was that the late George Steinbrenner was running the Yankees with his usual iron fist until just a few months before his death in July, 2010.
However, CBSSports.com reported during the 2009 World Series about the extraordinary measures that were taken to shield Steinbrenner from the public and from television cameras following Game 2 at Yankee Stadium.
That Steinbrenner died from Alzheimer's disease was no secret. But the Yankees did not confirm those reports until shortly before his death.
That information, in turn, makes the involvement of Hank Steinbrenner in the re-signing of Alex Rodriguez following the 2007 season more understandable.
Hank's involvement in A-Rod's huge deal, to follow the dominoes, makes Hal's appointment as managing general partner more understandable as well. Ownership of the team officially passed from father to sons in 2008.
That fits a pattern coming out of the executive offices of the Stadium. In 2007, everyone was told Joe Torre would be returning as Yankee manager. But Torre turned down the Yankees' one-year, $5 million offer that would have represented a $2.5 million pay cut—a tough offer for a four-time World Series winner to swallow.
So when the Yankees insist the franchise is not for sale, take that with a grain of salt because—as we've learned under Hal's reign—things change…or at least are revealed to be something other than what we were led to believe.
Murdoch Has Been an Owner Before
Last week, Joe Flint of the Los Angeles Times reported how much a new television deal with the Los Angeles Dodgers was going to cost Fox Sports. Fox Sports is, of course, a subsidiary of News Corp. News Corp. is, of course, Rupert Murdoch's company.
According to Flint's report, the cost to Fox Sports to retain the rights to Dodgers broadcasts on its Prime Ticket cable channel in the Los Angeles area would be at least $150 million a season.
Murdoch wouldn't have had to cough up nearly as much cash had he kept the team, however.
Murdoch owned the Los Angeles Dodgers from 1998, when News Corp. paid the O'Malley family $350 million for the franchise, to 2004.
Frank McCourt paid $430 million for the team in 2004. Guggenheim Partners bought the franchise earlier this year for $2.1 billion.
Murdoch has a history, according to Matthews, of acquiring all of the furniture once he is able to get his foot in the door of a business.
Taking over YES Network would provide a regional network in New York for Murdoch's planned FoxSports1 sports network.
Given Murdoch's history, then, it's not a huge leap to see the acquisition of the television network serving as a gateway for acquiring the entire Yankee franchise.
Perhaps the worst-kept secret in New York is how uncomfortable Hal Steinbrenner is in the limelight. As he said in 2011:
"I'm a finance geek. I guess I always have been. That's my background; budgets matter and balance sheets matter. I just feel that if you do well on the player development side and you have a good farm system, you don't need a $220 million payroll. You can field every bit as good a team with young talent."
Not exactly reminiscent of his father with that statement, was he?
Going Forward
Maybe, as Sigmund Freud is credited with saying, "Sometimes a cigar is just a cigar." Maybe the acquisition of YES Network is simply about News Corp. acquiring access into the New York market for FoxSports1.
Just don't be shocked if there is much, much more to it than that.
Read more New York Yankees news on BleacherReport.com