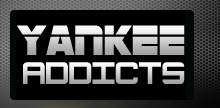 April 27, 2009 · Rob Abruzzese · Jump to comments
Article Source: Bleacher Report - New York Yankees
According to George King of the NY Post, Yankees manager Joe Girardi said, "there is a chance," that Alex Rodriguez plays in a minor league rehab game as soon as this week.
Alex Rodriguez will go through his third baserunning session today in Tampa and usually that is enough for a player to make the next step in the rehab process: Minor league games.
"He will increase everything he has been doing," manager Joe Girardi said of Rodriguez, who worked with a physical therapist yesterday and didn't participate in baseball drills.
Asked if Rodriguez, who had hip surgery March 9, could play in a minor league game this week, Girardi said, "There is a chance."
In the article, King goes on to guess that A-Rod could play in a game by Wednesday. He goes on to assume that if he is able to get into a minor league game by then, he can play in 10 games and still be back on the major league roster by May 9.
This to me seems to be a best case scenario but one not entirely out of the realm of possibility.
The Yankees are in a big need of A-Rod's bat back in the lineup. Through 18 games the Yankees have scored 100 runs but allowed 122 (2nd most in MLB).
Their run deficit is mostly caused by poor pitching, but is certainly made worse by the production they have gotten from their third basemen.
Cody Ransom, Angel Berroa, and Ramiro Pena have combined to go 11-for-67, which is a .164 batting average.