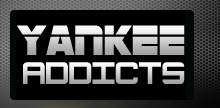 News published by
September 14, 2011
Few have impacted the game of baseball like those wearing the pinstripes. And even fewer have made their mark on history like the names Ruth, Gehrig, Mantle and Berra.Add Rivera ...
August 2, 2009
On this day 30 years ago, tragedy struck as the baseball world lost one of the greats. Thurman Munson lost his life while flying his private jet in Canton, Ohio. Munson ...
June 29, 2009
On ESPN's Sunday night baseball, Mariano Rivera proved why he is a legend. Rivera was called upon at a crucial juncture of the game, and he delivered, like he has ...