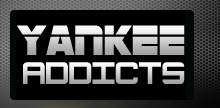 News published by
October 5, 2010
The Cincinnati Reds have been a dark-horse pick by a lot of fans for a few years and the team put it all together in 2010. Dusty Baker is now ...
May 18, 2010
The big story of the start of the baseball season would be the great starts by Tampa Bay, San Diego, Cincinnati and Washington. The other big stories are off the field ...
March 24, 2010
At first glance, it looks like baseball and competitive balance run on parallel lines. There are the Yankees with their 27 World Championships and the Pittsburgh Pirates who have not ...
October 5, 2009
In a season where pennant races were few and far between, the Twins did catch the Tigers to create a one-game playoff for the American League Central Division Title. The winner ...