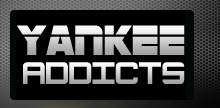 News published by
July 13, 2010
We have all heard the news. Former New York Yankees owner George "The Boss" Steinbrenner has passed away at the age of 80 on the day of the MLB All-Star ...
June 7, 2010
The current talent in Major League Baseball rivals that of any era. Stars are both being born and resting, such as Ken Griffey, Jr. Of the Hall of Fame hopefuls, ...
May 17, 2010
"Hating the New York Yankees is as American as apple pie, unwed mothers, and cheating on your income tax." —Chicago newspaper columnist Mike Royko Face it. If you aren't a Yankees ...