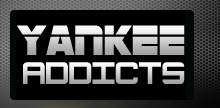 News published by
June 15, 2011
One of the most talked about story lines to come out of the NBA Finals is LeBron James' comments towards his critics and "haters" that he made at the press conference. ...
March 7, 2011
There are few "sure things" in life. Some that come to mind are death and taxes, which are not exactly what most people like to think about. But, with the ...
February 28, 2011
All major league teams are now full bore in camp and the countdown until March 31st can't end quick enough. With teams going through their full workouts and games starting ...
January 24, 2011
You're sitting at home watching the ball game and a pitching change is made. They bring in your team's closer and you hold your breath. "Please let him get the ...