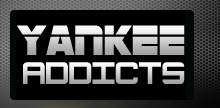 May 2, 2013 · Joe Giglio · Jump to comments
Article Source: Bleacher Report - New York Yankees
On Thursday afternoon, Mark Feinsand of the New York Daily News reported that Alex Rodriguez will begin baseball activities on Monday.
As New York puts the finishing touches on the parameters around Kevin Youkilis' disabled list stint, finalize the deal to bring in Chris Nelson from Colorado and move Ronnier Mustelier up to Triple-A, it's becoming quite clear that, regardless of the distractions and decline surrounding him, the Yankees can use Alex Rodriguez's bat back in the lineup.
New York has thrived early this season without the services of their expensive third baseman. Through the efforts of cast-offs like Vernon Wells, Lyle Overbay and Travis Hafner, the Yankees are ninth in baseball in runs scored and fourth in OPS.
Of course, moving forward, they will need help to continue that offensive onslaught. Furthermore, their prowess is quite different against left-handed pitching than it has been against right-handers.
As a team, the 2013 Yankees are posting a collective .842 OPS against opposing right-handers. In other words, that's like having the equivalent of nine Buster Poseys in the everyday lineup.
It's a different tale against southpaws, however. With a collective .665 team OPS against lefties, New York is running out the equivalent of nine Marlon Byrds to the plate. At some point, that is going to catch up to them.
A healthy Kevin Youkilis (.915 career OPS vs. LHP) splitting time at third base, first base and designated hitter will surely help the cause. As will the impending return of the switch-hitting Mark Teixeira.
Yet, despite the feelings of many Yankee fans, the best cure to what ails this aspect of the team is still Alex Rodriguez—baggage, steroid accusations and all.
Despite his early-season success, it's a futile exercise to expect Kevin Youkilis to play a full, healthy season. Since 2009, Youkilis hasn't had a single season in which he played in more than 122 games.
Yankees fans also shouldn't have big expectations for Chris Nelson, owner of a .275 on-base percentage away from Coors Field, either. Last year, in his first extended playing time in the big leagues, Nelson barely posted an above average on-base plus slugging (104 OPS+) mark after adjusting to playing in a hitter's park.
Regardless of his versatile defensive skill set, expecting anything better than average production from Jayson Nix won't result in many happy returns. Since arriving to New York last year, the 30-year-old has a .296 on-base percentage.
Finally, despite a highly productive spring training, Ronnier Mustelier is a 28-year-old prospect with less than 100 career games played above Single-A.
Alex Rodriguez is no longer the player he once was, however, his .801 OPS over the last two seasons placed him among the top 10 for third baseman. While he was pinch hit for or sat against nearly every tough right-handed pitcher last October, his .924 OPS off lefties in 2012—including a moonshot against Wei-Yin Chen and Baltimore in September—showed there's still immense power left in the tank.
The power of April 2007 may not existed on a day-to-day basis anymore, but he's still more than capable of a few moments like that.
The third base/designated hitter juggling act is likely to commence all summer for Yankees manager Joe Girardi. If New York Yankee fans are lucky, Alex Rodriguez's name will be inserted into the mix sooner rather than later.
While it's strange to think about a $28 million player coming back to fill a small, almost innocuous role, the 2013 Yankees are thriving on having one star (Robinson Cano) and a team of modest, under-the-radar contributors.
Little about Rodriguez has ever existed under any radar, yet his potential to aid an area of need for the current Yankees qualifies in that context.
Do the Yankees need Alex Rodriguez's bat to make a run at the 2013 postseason?
Comment below, follow me on Twitter or "Like" my Facebook page to talk all things baseball!
Read more New York Yankees news on BleacherReport.com