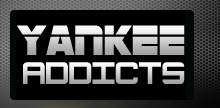 March 7, 2012 · Adam Wells · Jump to comments
Article Source: Bleacher Report - New York Yankees
Mariano Rivera has been mum about his future with the New York Yankees beyond this season, but it appears that he could provide some resolution to the situation around the All-Star break.
The future Hall of Fame closer told Kevin Kernan of the New York Post that he may make a formal decision at midseason.
I think maybe it will be before the All-Star break…I just want to be sure. I want to make sure whatever I decide, it will be the right decision…I don't want to tell you, 'OK, I'm going to retire,' and then I don't do it. To me, that's not right.
Listening to that response, and some of the other things that he has said in recent weeks, it sounds like he really does know. He is just trying to keep focus on getting ready for the regular season without a media circus following him around.
Unlike other athletes who will tease retirement only to pull a switch at the eleventh hour, Rivera is a man of his word. He doesn't play games with the media or his teammates. He is going to make the right decision for himself, while at the same time giving the Yankees time to go into the offseason knowing what they will have to do.
The reality of the situation is that Rivera could pitch for the Yankees forever. His velocity has dropped in recent years, but his cutter still baffles hitters. At 42 years old, he is still as dominant as he was in his prime.
Timing is everything in sports, and Rivera can see the end approaching for him. He signed a two-year contract extension before the start of the 2011 season and will finish that deal this season. Obviously, Rivera would love to end the year with another World Series title.
It feels like all signs are pointing to Rivera walking away after the season.
Yankees fans will wait with bated breath for the next few months until Rivera makes a decision, one way or another.
Read more New York Yankees news on BleacherReport.com