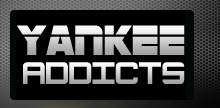 April 18, 2010 · Harold Friend · Jump to comments
Article Source: Bleacher Report - New York Yankees
Mariano Rivera is the greatest closer in baseball history, but once upon a time, long, long ago, there were relief pitchers who were asked to do things that no one in his right mind would want Mariano Rivera to do, because not even the great Rivera could do them.
September 30, 1952
Brooklyn Dodgers' manager Charlie Dressen announced that rookie right handed relief pitcher Joe Black would start the first game of the 1952 World Series against the New York Yankees.
Black was 15-4 with a 2.15 ERA in 56 games, 54 of which were out of the bullpen. The 1952 Brooklyn Dodgers were a pitching-challenged team, and Dressen believed that the rookie gave his team the best chance to win.
Black's first start of the season was on September 21, when he beat Boston to clinch at least a tie for the pennant. That was followed by a second start six days later when the Braves knocked him out of the box after only five innings.
His third career start would be on October 1 against the Yankees in the World Series.
No Pitch Counts or Concerns About Role Changes
Can anyone imagine that happening today?
Joe Black made 54 relief appearances and started the first game of the World Series after making only two starts near the end of the season. And what a start is was.
Black faced Allie Reynolds, pitched a complete game victory, held the Yankees to six hits, two runs, and became the first black pitcher to win a World Series game.
There were no pitch counts, thoughts that facing the Yankees' lineup a second and then a third time might affect Black's effectiveness, and no concerns that Black's role had changed.
The day before the game, reporters asked Black if he felt any trepidation about starting the opening game of the World Series.
"Not so far, anyway. I don't know how it'll be around game time tomorrow, but this is the way I feel right now. It's just another ball game and Charlie (Manager Charlie Dressen) has told me to go ahead and pitch the game as I've been doing."
Jim Konstanty Did It in 1950
It is an old baseball rule for any manager whose team is going to the World Series that, if possible, he start his ace in the opener.
For Charlie Dressen, his ace was relief pitcher Joe Black, so Dressen started him, and it was not the first time that an ace relief pitcher opened the World Series.
In the 1950 World Series against the Yankees, Phillies' manager Eddie Sawyer started Jim Konstanty, who had made 74 relief appearances during the season. Konstanty had not started a game in over two years.
All Konstanty did was hold the Yankees to a single run over eight innings, but Vic Raschi shut out the Phillies as the Yankees prevailed, 1-0.
Why Can't Today's Pitchers Do It?
There is no reason that modern pitchers must be taken out of games after 100-115 pitches.
Joe Black and Jim Konstanty were big men. Black was 6'2″ and 220 pounds. Konstanty was 6′ and 202 pounds.
Many of today's pitchers are bigger and heavier, but that is not the point.
Bobby Shantz was 5'6″ and 142 pounds, and he started, relieved, and won 24 games in 1952.
Starting Joe Black and Jim Konstanty in a World Series opener was not the traditional move, but it makes one wonder why modern pitchers make only slightly more than 100 pitches every five days, and why every pitcher is given a "role" that must be adhered to.
When pitching great John Smoltz agreed to become a closer, and then, after being highly successful, agreed to once again be a starter, it was looked upon as a remarkable feat, which it was, but as great as Smoltz used to be, there are others who could do it.
Too bad few, if any, will ever be given the chance.
References:
Daley, Arthur. "Sports of the Times: The Deciding Factor." The New York Times . 1 October 1952, p.42.
Read more New York Yankees news on BleacherReport.com