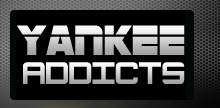 March 3, 2010 · Doug Rush · Jump to comments
Article Source: Bleacher Report - New York Yankees
It's finally March.
Baseball is in the air as the 2010 season is looming.
Now, in the offseason, there were many discussions on the potential 2010-2011 free agent class because the 2009-2010 free agent class was such a disappointing one.
One of the top names of the list is the 2009 American League MVP Joe Mauer, who is in the final year of his contract with the Twins.
Now, we all know the Twins are going to try and attempt to lock up Mauer to a long-term deal and keep him in the city where he grew up in and play for the the only team he's been with his entire career.
But, what if—and it's a huge what if—the Twins and Mauer fail to agree to agree on a contract extension.
You have to consider given the type of player Mauer is, he's probably worth about $15-$20 million per season now that he has evolved as the best catcher in baseball and one of the best overall players.
Are the Twins willing to give out that type of cash?
They did lock up first baseman and former MVP Justin Morneau to a six-year, $80 million dollar deal in 2008.
But they also traded Johan Santana to the Mets before the 2008 season because Santana was going to be due huge money, as the Mets gave him a six-year, $137.5 million dollar deal.
This type of cash is what is probably coming to Mauer very soon. If it's not coming from the Twins, you can almost guarantee the Yankees will have major interest.
This season will be the third year of a four-year contract Jorge Posada signed back at the end of 2007.
Posada is now 38, going on 39 this season and his catching days are starting to wind down, but because Posada's bat is still a valuable one and his presence on the Yankees team, if the Yankees wanted, they could make Posada a full-time designated hitter in 2011.
If the Yankees decide to move Posada, it frees up the catcher spot and gives the Yankees every bit of a chance to pursue Mauer.
They have the money to do so, and given the fact that it is New York and it is the Yankees, which means playing for a championship every single season, it would have to give Mauer some sort of interest.
Now, some might feel that Jesus Montero could be the future catcher for the Yankees. Right now, we don't even know that.
Many have said that Montero has the power to be a major league hitter, but given his frame and body size, he might not be built to be a full-time catcher in his career.
Some say he could be a designated hitter, a first baseman, or even an outfielder if needed because of his size.
Plus, Montero is still a minor leaguer, so we don't know what kind of major league player or catcher he will be. We already know what Mauer can do.
So if the Yankees don't forsee Montero as the long-term catcher, and if Posada moves to another position for the end of his career, there is a major vacancy.
Now of course, the Yankees pursuit of Mauer will all depend on what the Twins do between now and November.
As great as playing in your hometown with your hometown team sounds, sometimes playing for a winning team and winning a World Series means more.
But, like I said before, if Minnesota fails to get Mauer locked up, you better believe Hal Steinbrenner gives Brian Cashman the green light and plenty of cash to go out and pursue Mauer.
Steinbrenner gave the green light to Cashman to pursue Mark Teixeira in 2008, and if given the opportunity, you know Hal would salivate over the opportunity to have Mauer's bat, glove, and everything else in Yankee Stadium.
Now, with the big names, everyone would expect the Red Sox to make a play for Mauer as well considering Boston has money.
But, with the Red Sox trading for Victor Martinez and Martinez wanting to sign an extension with Boston, it might not allow the Red Sox to go after Mauer hard like the Yankees could.
This is just one of the many topics that could be discussed going into the 2010 season, especially since now that Mauer has emerged onto the national scene; to go along with his awards, he is also gracing the cover of the brand new MLB 10: The Show, video game which was released earlier this week.
Time will tell what happens between the Twins and Mauer, but everyday that a contract doesn't get signed, keep the Yankees and their massive checkbook in the back of your minds, because they may be loading up just in case.
Read more New York Yankees news on BleacherReport.com