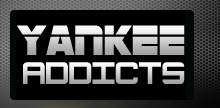 January 6, 2012 · Matt Goldberg · Jump to comments
Article Source: Bleacher Report - New York Yankees
Next Monday, January 9, a group of accomplished, retired Major League Baseball players—including Jeff Bagwell, Barry Larkin, Tim Raines and Bernie Williams—will find out if they will get the call to the Hall, the Baseball Hall of Fame in Cooperstown, New York.
Their candidacies will be debated here and elsewhere, but what about those special, active players who seem to already have earned their places in the Hall?
In other words, which current superstars—even if they produce nothing of value for the rest of their careers—can count on achieving baseball's highest honor?
This slideshow identifies 11 active players who I would consider to be shoe-ins for the Hall, if I were to cast the deciding vote. Please note that I have not considered the use of proven or suspected performance enhancing drugs (PEDs) in this analysis. While that is certainly worthy of a separate discussion, I have confined my own analysis and judgment to their on-the-field statistics and intangibles.
Before examining these lucky 11 individuals, I have also listed: a) several players at the twilight of their careers who appear to be just short of being enshrinement-worthy; and b) a group of players who appear to be on pace, but have not yet done enough to merit a plaque and ceremony.
Please take a look and, as always, feel free to weigh in with your own nominations and comments on my inclusions and (apparent) exclusions.