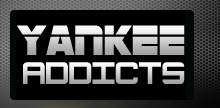 News published by
August 16, 2010
Dustin Johnson endured one of the worst Sunday screw-ups in recent golf history when he grounded his club on the final hole of the 2010 PGA Championship. Johnson's mistake ...
August 4, 2010
Finally: New York Yankees slugger Alex Rodriguez has hit his 600th career home run. After 46 at-bats, including a 0-for-17 streak, without a home run and dwindling production since he hit ...
July 13, 2010
George Steinbrenner suddenly died this morning at the age of 80 years, but his legacy will go down for one main idea: winning. Winning is what encompassed Steinbrenner's 37 ...